Social Media Marketing
Facebook, Google+, Twitter, Pinterest & More
Social Media Defined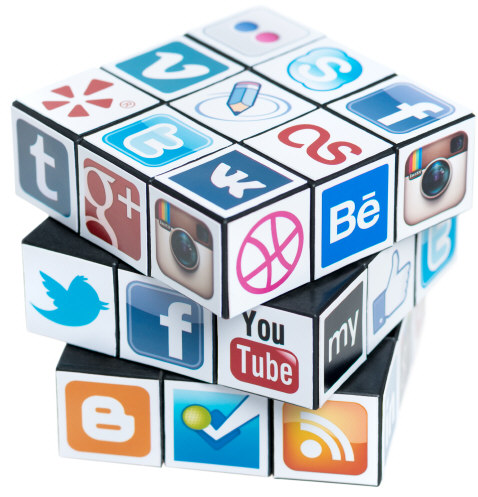 What is "social media" or "social networking" in relation to the Internet? It is essentially any site that has functionality where a user can socialize and interact with others. The ability to network online with individuals, join special groups of interest, comment on specific content, products or services, and upload or generate your own content are just a few of the characteristics of social media and networking sites. Some of the most popular sites include Twitter, Facebook, LinkedIn, Google+ and YouTube. However, it does not stop there as the list of social media sites is nearly endless with new ones coming on board all the time.
In similar fashion to search, social media and networking sites offer companies both large and small new ways to attract business as well as interact with existing customers. There are opportunities to extend your company's brand, increase the amount of inbound links pointing to your site, attract and convert users, network with other businesses in your niche, interact with the public and even help manage your company's online reputation.
What We Offer
The first process is to determine which social media sites will most benefit your particular style of business. This is followed by defining the specific goals you want to obtain from the social media marketing effort. Once this strategy phase is complete, we will then begin to set up profiles in each social media site. This will include obtaining a unique URL so that the search engines can index the profiles, adding a brief description of your company's products and/or services, linking back to your home page as well as additional pages as each site allows, and then discovering how to best leverage the features of each site.
The benefits that are derived from a social media marketing campaign will depend largely on the industry you are in as well as the specific marketing goals that are laid out. We will work closely with you to develop the very best strategy for taking advantage of all that social media and networking sites can offer.
Need a Quote on Social Media Marketing?
Are you interested in discussing social media marketing opportunities or have additional questions not answered here?
Contact us today for a free, no obligation analysis of your project.
Request a Quote