Inbound links to web sites have always mattered. Even long before Google became a household word, online marketers have sought links from other sites. Yahoo Directory and DMOZ are two such examples of inbound links that marketers needed to have in order for users to be able to find them online.
When Google started to dominate search market share back in the early 2000's, inbound links became even more important. Only now, inbound links were not only crucial traffic drivers but ranking factors when trying to improve one's positioning in Google's organic search results.
But not all links are created equal. Google has innovated the way they view and measure links over time including looking at anchor text, topic-modeling, content analysis, trust signals, user engagement, and more.
Moz  recently featured 20 principles of link valuation that have been observed and tested by SEOs. In some cases, these have been confirmed by Google and in other cases, they have actually been patented. You can check out the entire post here and we have featured the "20 ways Google values links" visuals from the post below.
1. Links From Popular Pages Cast More Powerful Votes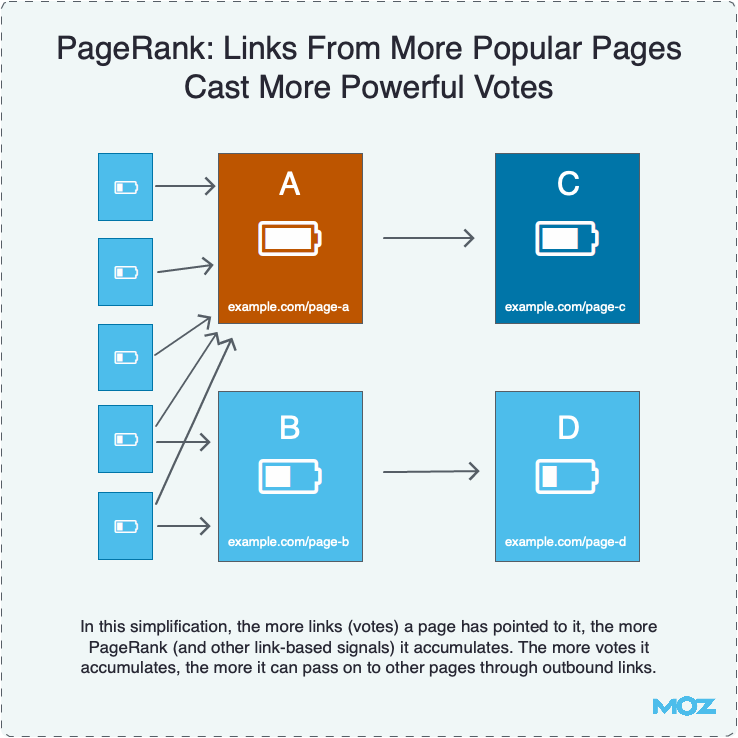 2. Links "Inside" Unique Main Content Pass More Value than Boilerplate Links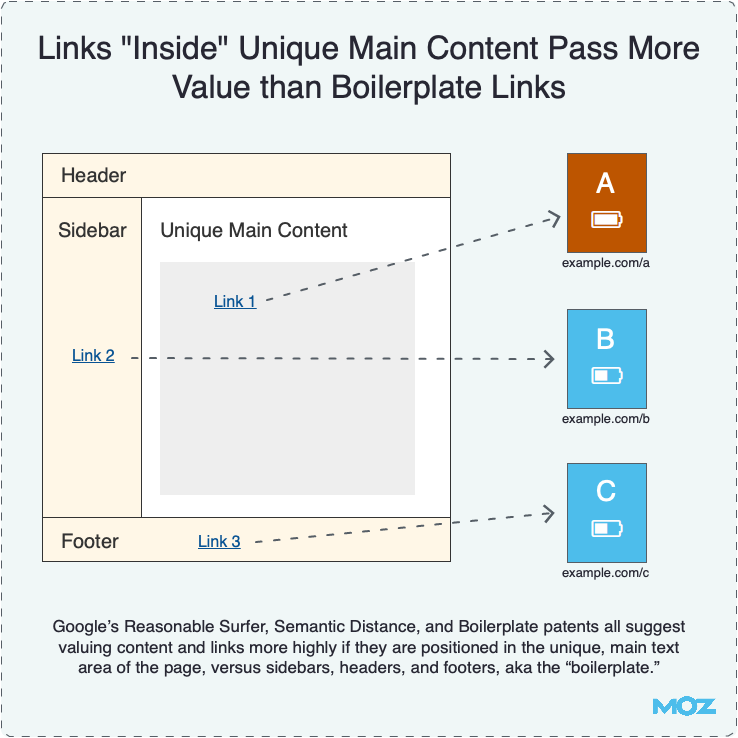 3. Links Higher Up in the Main Content Cast More Powerful Votes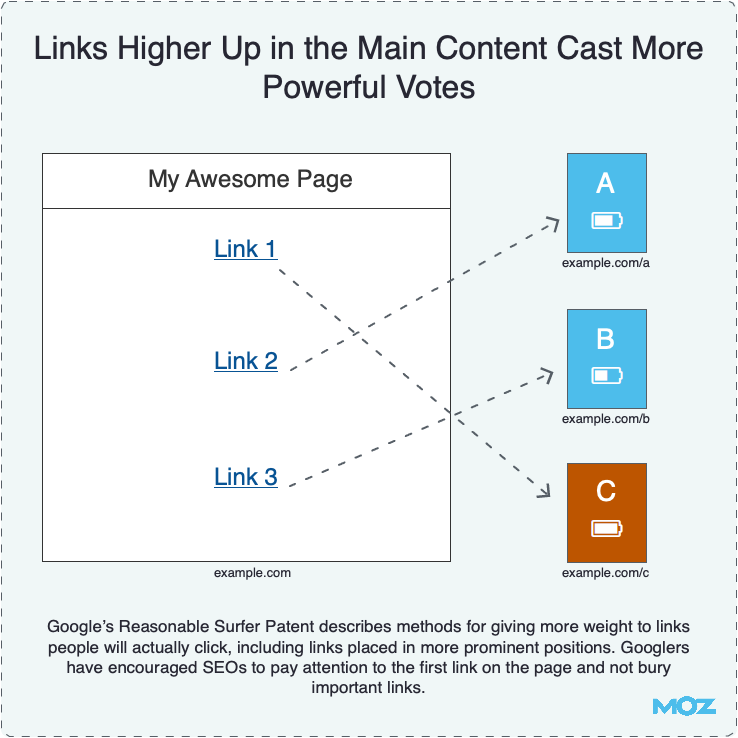 4. Links With Relevant Anchor Text May Pass More Value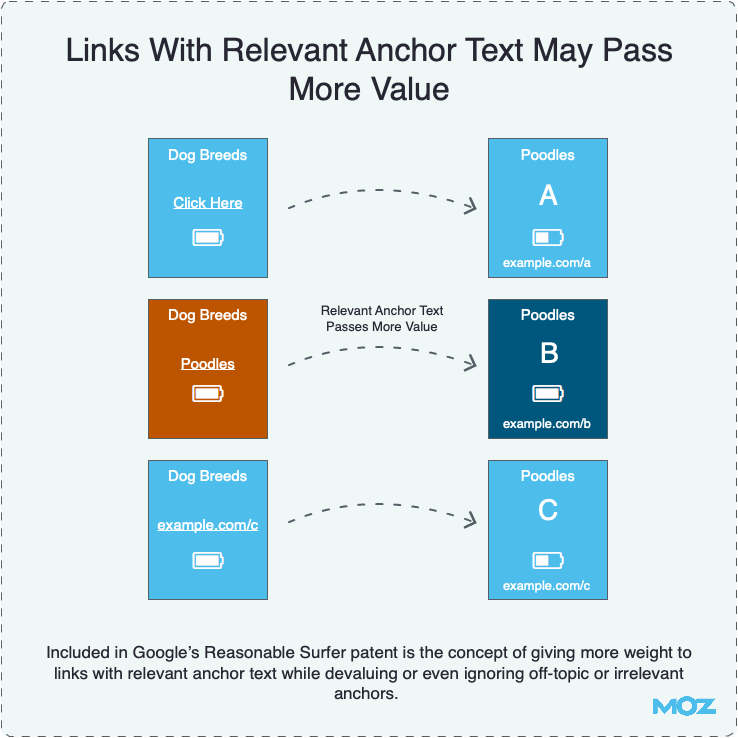 5. Links from Unique Domains Matter More than Links from Previously Linking Sites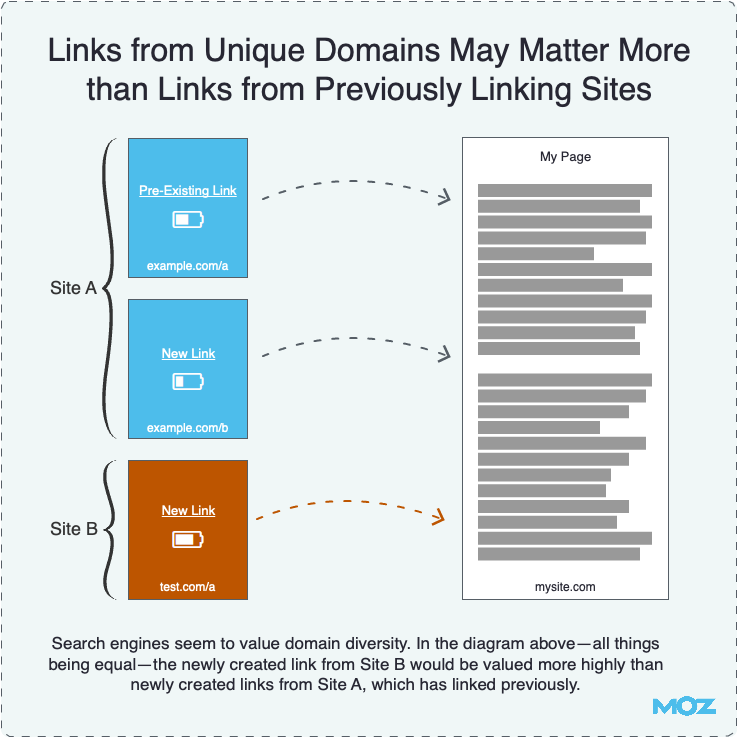 6. External Links are More Influential than Internal Links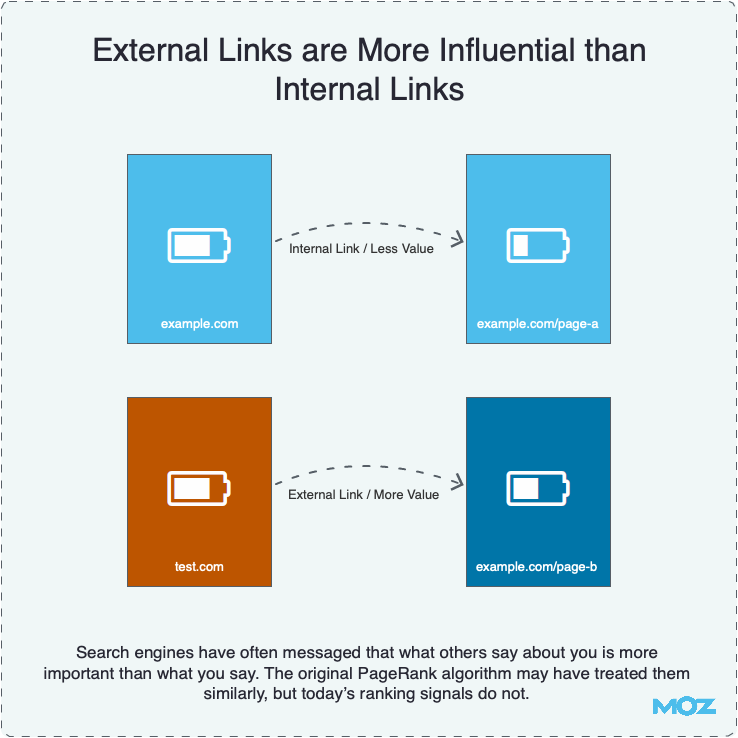 7. Links from Sites Closer to a Trusted Seed Set May Pass More Value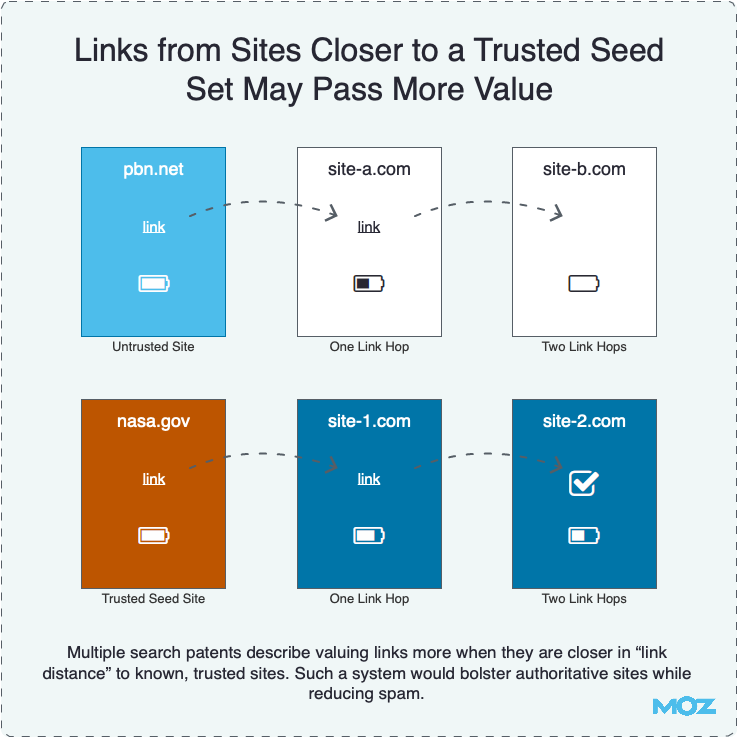 8. Links From Topically Relevant Pages May Cast More Powerful Votes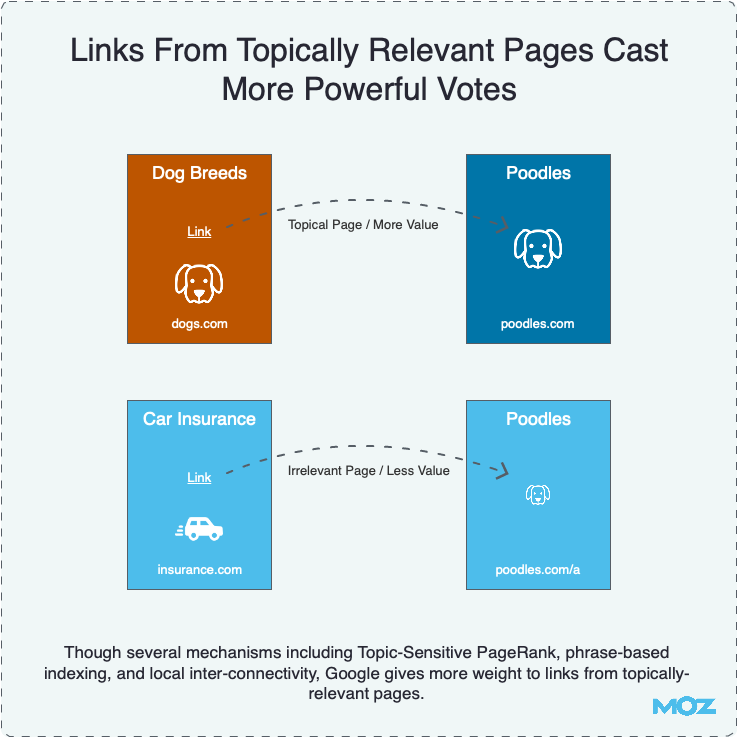 9. Links From Fresh Pages Can Pass More Value Than Links From Stale Pages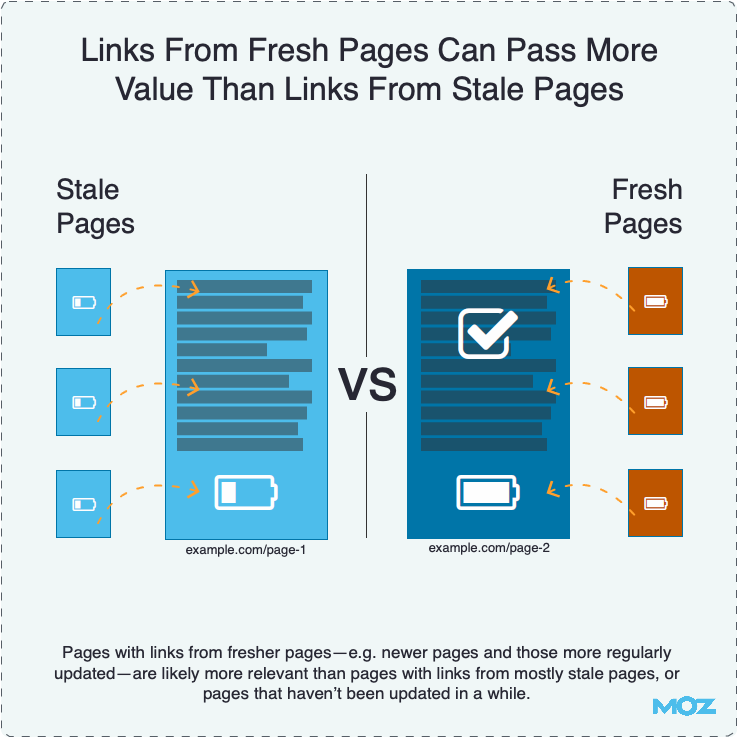 10. The Rate of Link Growth Can Signal Freshness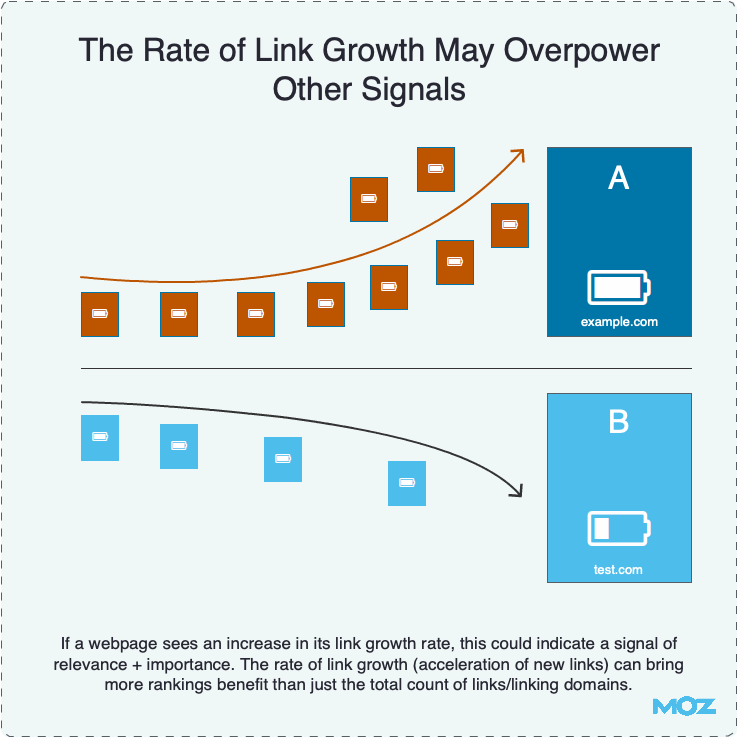 11. Google Devalues Spam and Low-Quality Links
12. Link Echos: The Influence Of A Link May Persist Even After It Disappears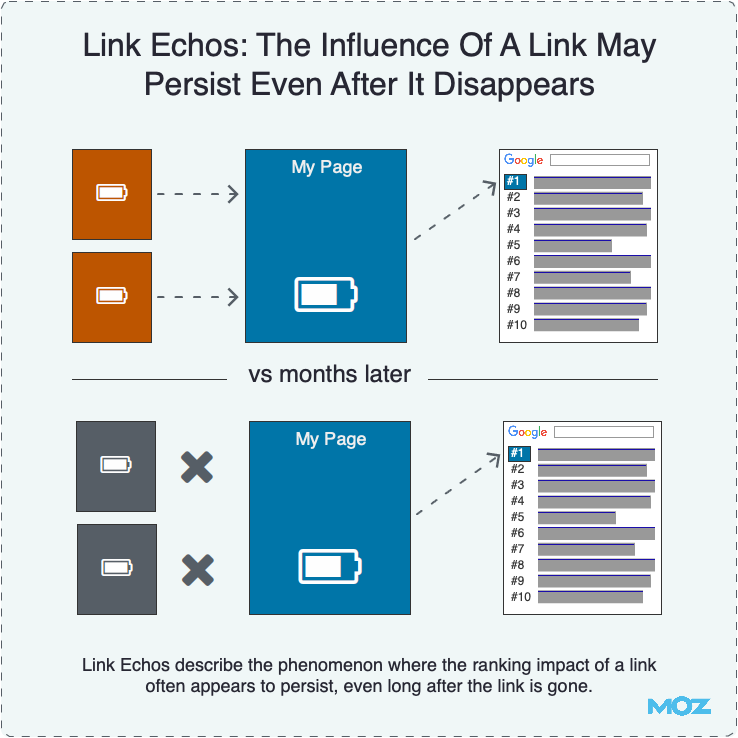 13. Sites Linking Out to Authoritative Content May Count More Than Those That Do Not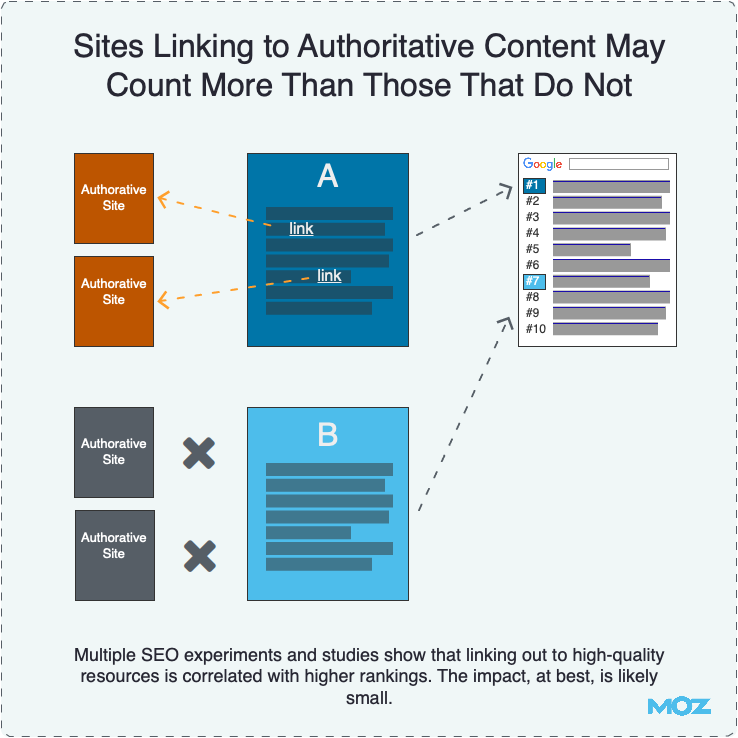 14. Pages That Link To Spam May Devalue The Other Links They Host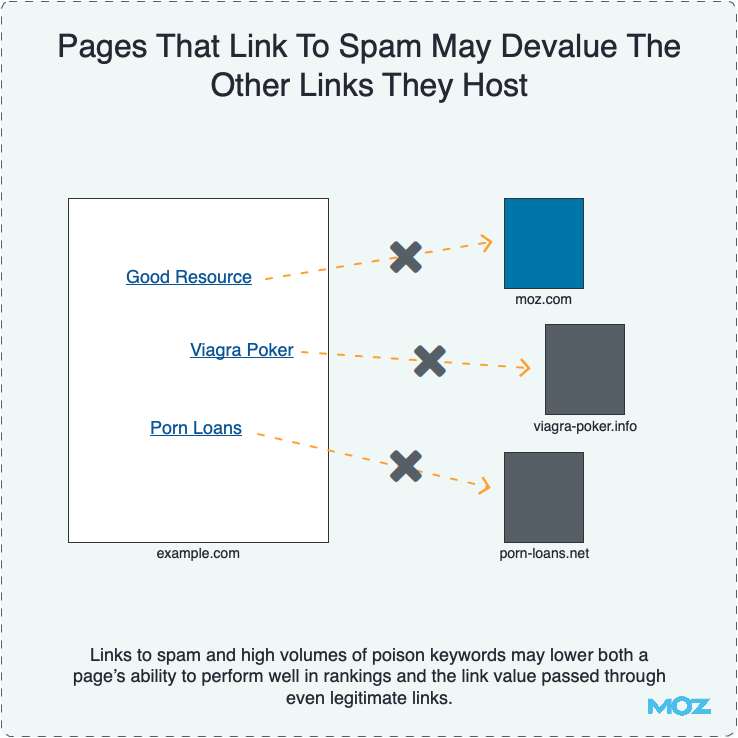 15. Nofollowed Links Aren't Followed, But May Have Value In Some Cases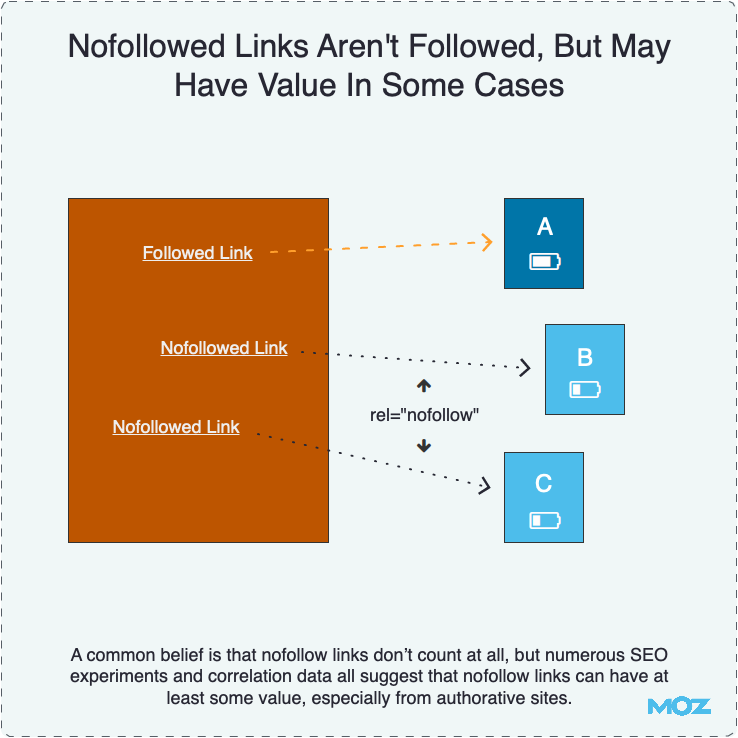 16. Many JavaScript Links Pass Value, But Only If Google Renders Them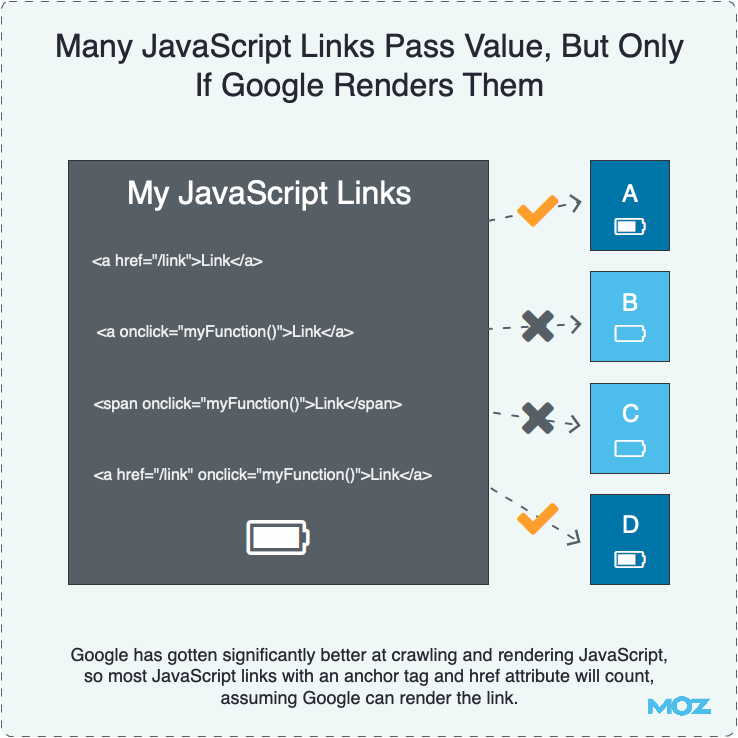 17. If A Page Links To The Same URL More Than Once, The First Link Has Priority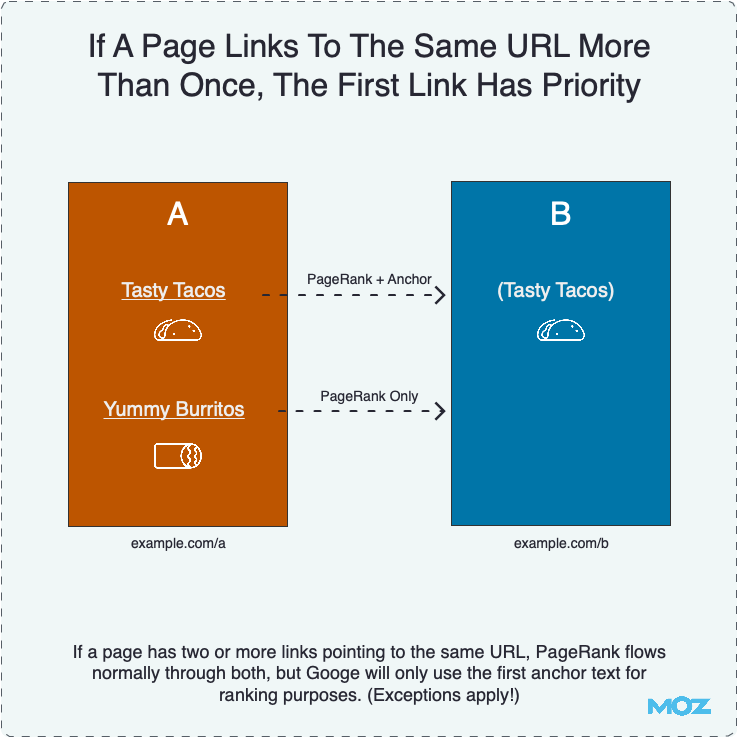 18. Robots.txt and Meta Robots May Impact How and Whether Links Are Seen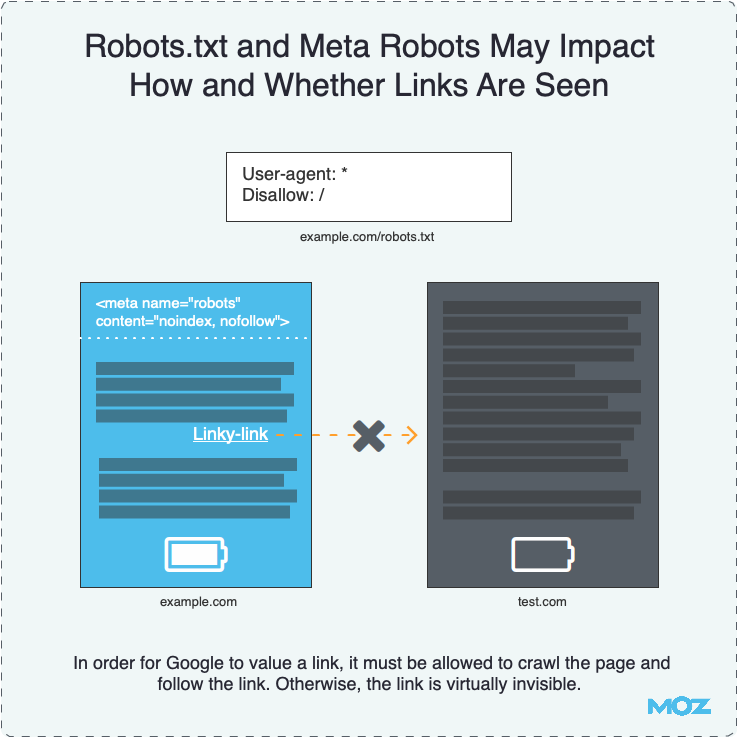 19. Disavowed Links Don't Pass Value (Typically)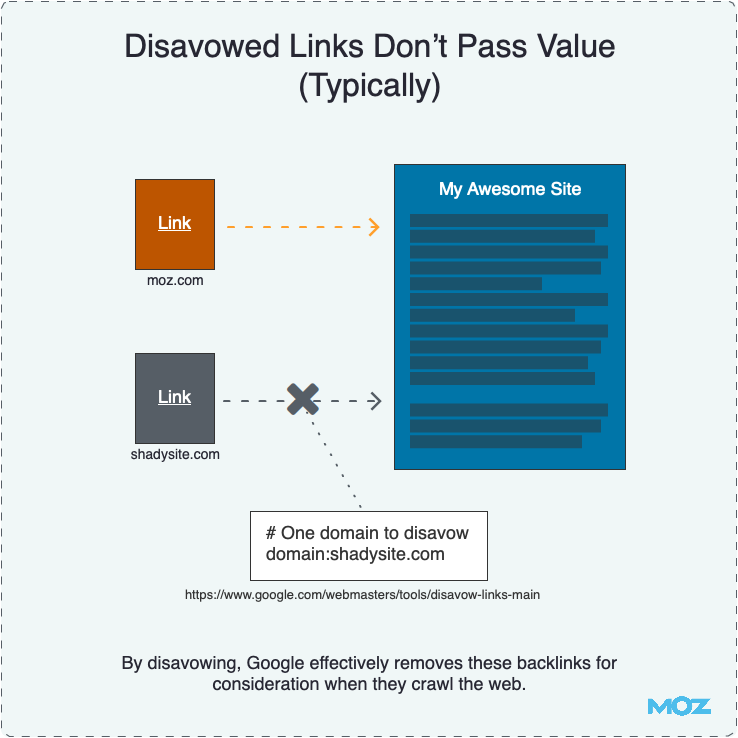 20. Unlinked Mentions May Associate Data or Authority With A Website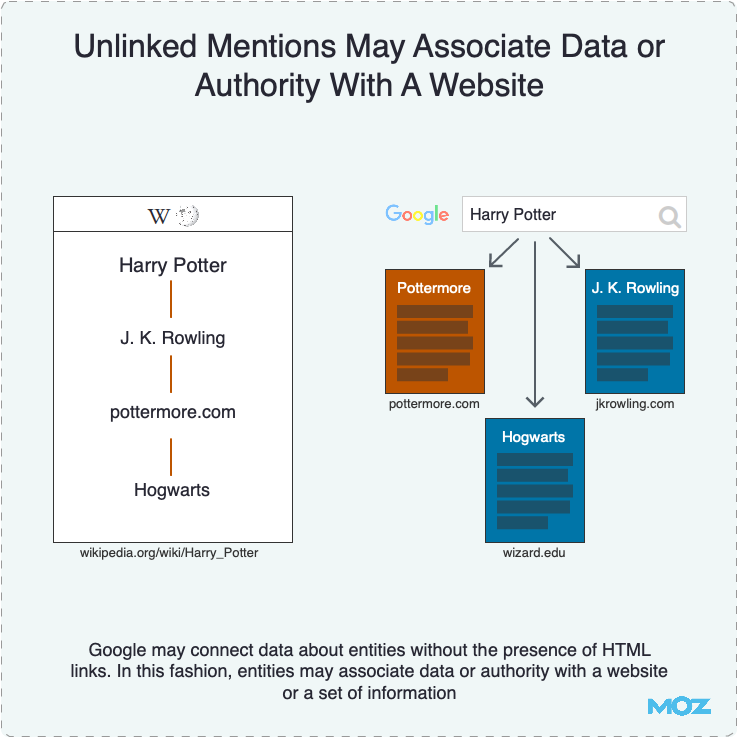 To get more detailed information on each of these valuation methods, be sure to read the entire article "All Links are Not Created Equal: 20 New Graphics on Google's Valuation of Links" at Moz.
Thanks to Cyrus Shepard for putting together this concise resource as well as Rand Fishkin who published an original version in 2010. Also, if you decide to use and/or share any of these images, please attribute them to Moz as there was obviously a lot of work put into creating these images, not too mention the article itself. 🙂
Additionally, if you need help with your link building efforts, we would love to help!