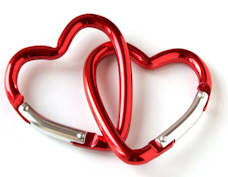 I will be part of a team of people that will be live-blogging sessions for Search Engine Roundtable at the upcoming SMX West conference in Santa Clara, California. No doubt, other groups will be providing coverage as well which is all designed for the benefit of those who cannot attend sessions in person and to archive what was actually presented in each session.
While the coverage is always fantastic, I do have one pet peeve and that is the fact that "link love" is often not given. What I am referring to is linking to moderator and speaker company sites. I have seen plenty of live blogging posts that include the names of those speaking and moderating and may even list the companies they own or work for. However, all to often, there is no link to their company and/or personal web sites.
So this post is to encourage all who will be live-blogging during this SMX West conference to pass along some link love. This is difficult to do while actually trying to blog the session live. Therefore, some advance preparation helps to ensure that each speaker and moderator gets some love with the links.
What I do is to create a html file in advance for each session I am covering. I include the title, the session summary from the conference web site and a list of those moderating and speaking with links to their sites. In this way, I do not have to worry about trying to spell their names correctly, associating them with the right companies or providing links to their sites during the session itself. It is already done and I can therefore focus more intently on what each speaker is presenting.
So, unless you can type a bazillion words a minute, do a little prep work and make sure those speakers and moderators have their links. See you at SMX!