One wrong response can build up or tear down your brand's image, especially online. Case in point: Tinder's flurry of Tweets from the recently published Vanity Fair article.
Customers and their opinions are the primary movers of your brand's reputation. Listening to what they say, especially on social media, gives you insights on how to keep your image clean.
Immediately going on the defensive, however, is a sure way to invite disaster.
Any brand with a strong user base will take steps to protect their reputation and remain their customer's top choice. A good example: Instagram reverting to their old 2010 terms of service after misleading policies led to a social-media backlash from its users in 2012.
This is where Online Reputation Management comes in.
Keeping tabs on what people say online yields a steady source of information about the problem you must address.
For the sake of clarity, let's take a look at the social media population.
Picturing the Current Social Media Landscape
– For the first quarter of 2015, Facebook boasted 1.44 billion monthly active users.
– As of January 2015, Instagram's stats reported 300 million active users every month.
– In 2014, Twitter reported 255 million active monthly users.
Any one of these people could be talking about you, your products, your billing services, or your treatment of employees and customers.
Given how fast user-generated opinions can spread in social media, managing your online reputation has become even more important.
If left unchecked, a single negative status update could skew opinions of both potential buyers and your current customer base… which are made up of these same social media users.
Benefits of Online Reputation Management
By actively maintaining your brand's digital footprint, you can respond quickly (Michaelson & Michaelson 2010, 108) to any negative impressions online, usually by reaching customers through your company's social media accounts.
When you actively resolve a problem, customers get a more positive picture of your company. This stops negative opinions from tarnishing your image (Belch & Belch 2003, 586) and income.
There are monitoring tools that can show how users talk about your brand, including Google, Yahoo, and Twitter alerts. These tools filter opinions down to the keyword, alerting you if comments, forum posts, or reviews are made about your brand on the Internet.
This is especially important for potential customers looking you up on Google, as they are most likely to side with people who've used your brand over a company's advertising efforts.
In fact, ORM gives you three advantages in keeping a clean brand image: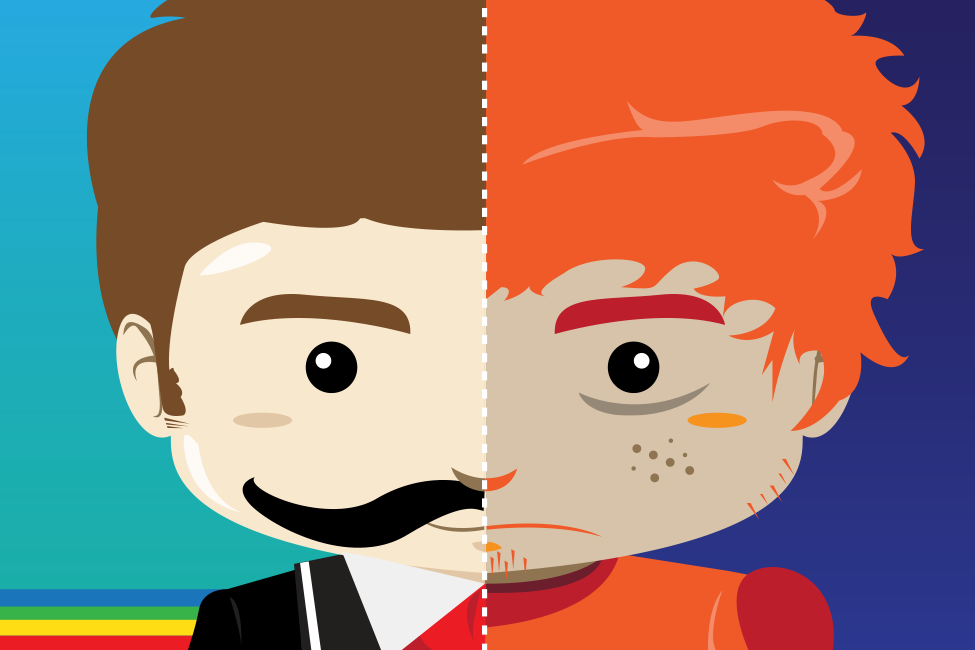 1. Serves as an Early Warning System
Monitoring online opinions can warn you of potential problems before they become serious threats.
In Instagram's case, their 2012 TOS had a statement that led users to believe that the company could now sell their photos to other companies, without compensating the original uploaders.
The new terms may have been carefully crafted by the company's legal team, but Instagram users reacted negatively nonetheless. Because Instagram knew what its users were complaining about, they identified the problem quickly.
As a response, CEO Kevin Systrom stated on the company blog that Instagram would still give users full ownership of their photos. If they had played hardball and gone on the defensive about their policy changes, they might have made it worse instead.
This was the exact thing Tinder did after Nancy Jo Sales, a Vanity Fair author, mentioned that 30 percent of Tinder users are married. This implied that people use the app to cheat on their spouses.
Though the article mentioned Tinder, nobody was complaining about Tinder's inclusion in the post. As of this writing, there were still no signs of the kind of backlash that Instagram had to address.
Responding in this manner also makes it harder to track the problem's source, especially if people are following an issue. This ends up confusing potential customers.
2. Allows You to Specify for Different Problems
Knowing the source of the problem will help you plan ways to solve it.
This shows consumers that you actively listen to their concerns, and that you learn from them in order to keep your brand image clean.
In the case of Instagram's TOS, the misunderstanding was blasted all over users' Facebook and Twitter accounts. The company needed a way to reach these users and clarify the misconception.
Instead of ignoring the problem, Instagram listened and addressed them by removing the cause of the dissatisfaction. They also promised that they had no intention of turning user-uploaded photos into advertisements.
By showing its users that the company heard and acted on its users' concerns, they were able to minimize the damage.
In comparison, Tinder's reply appeared to be defensive. The company could have simply Tweeted a statistic to counter the Vanity Fair article, or reached out to the author for comment and planned their response instead.
After seeing Tinder's passive-aggressive responses, readers are now siding with Sales.
3. Gives Better Information for Product Improvement
Maintaining your brand's reputation has one more benefit: improved services. This can be attributed to smoother intra-organizational coordination.
Someone in your company will always be responsible for fixing something: your program developers for resolving technical issues with your application, or your PR team for clarifying misunderstandings to your customers, etc.
Reverting to the old Instagram TOS would have probably needed help from the company's legal team. Following that, they could then work with their PR team to inform users through the company's blog.
All these wouldn't be possible if Instagram didn't identify the cause of the backlash and failed to act on it in the first place. This was why they were in a better position to stem the problem.
Tinder, on the other hand, could have simply let this slide. Sales' article was about the hookup culture and dating, not about Tinder per se. In fact, it hasn't received any negative complaints in the way Instagram did.
The only time when people started to take interest was when the company launched all those Tweets in response.
Listening and understanding all sides of an issue before responding is how you keep your brand image clean.
The Final Word: Find a Strong Market Position and Defend It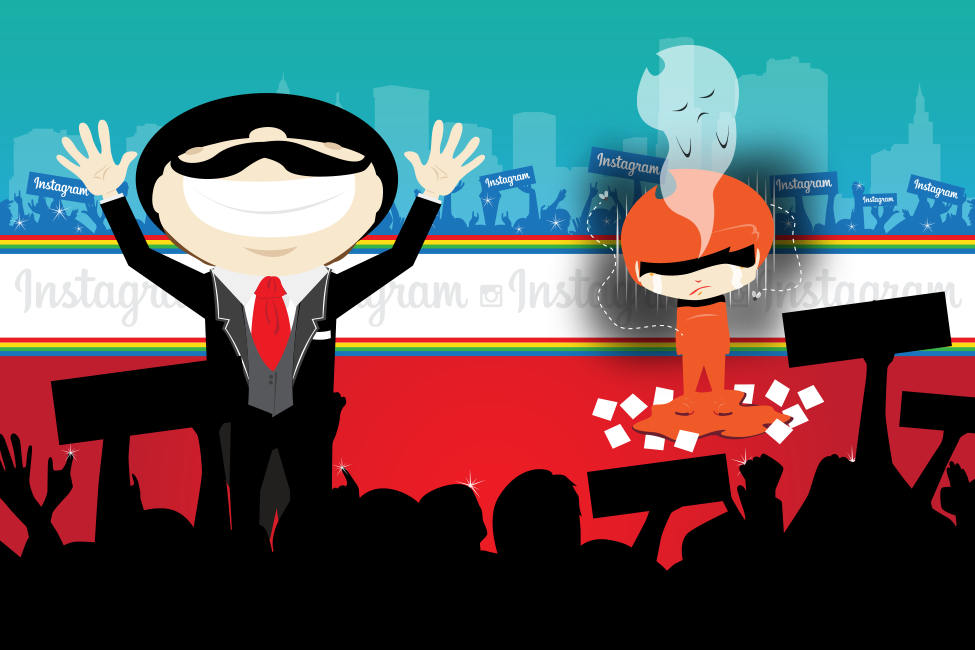 In business, occupying a strong key point in the customer's mind is the first step to earning a sustained income. Maintaining a likable online brand image is the next step.
Learning to listen before handling misconceptions swiftly lets you secure a picture-perfect image in both the market and the customer.
While it's true that people will always have something bad or critical to say, it would be wise to know first if there is any sign of trouble like what Instagram faced. Responding defensively will only make it worse, as in Tinder's case.
Knowing what customers complain about and why will allow you to work faster within your company to address the root of the problem, preventing negative misconceptions from spreading further.
All these will help you maintain a spotless and captivating image of your brand. It's up to you to listen to what they have to say and act on it accordingly.
References
Belch, George E., and Michael A. Belch. Advertising and Promotion: An Integrated Marketing Communications Perspective. 6th ed. Singapore: McGraw-Hill Irwin, 2003.
Michaelson, G., & Michaelson, S. Sun Tzu: The Art of War for Managers, 50 Strategic Rules, Updated for Today's Business (2nd Ed.). Avon, Mass.: Adams Media, 2010.
Salyer, Patrick. "3 Ways User-Generated Content Benefits Brands and Customers." Social Media Today. July 29, 2014. Accessed June 16, 2015.