Many of the prominent SEOs/SEMs in the world of search have specific recognizable traits that they are well known for. These may involve fashion, what they like to drink or even things they have done at conferences. I thought it would be fun to put together a trivia game to see how knowledgeable the community is in recognizing some of these folks.
Look at the photos below and make your best guess as to who each of these photos represents. Then feel free to post your answers in the comments portion of this post. Comments are moderated so I will have to approve them before they actually go live. And no peeking at what others have already posted! Ready? Here we go.
1. Who fills these shoes? (this should be an easy one)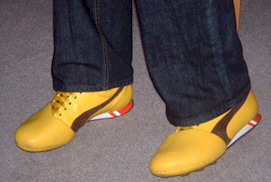 2. Whose hair does this belong to?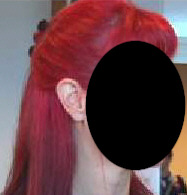 3. Who is in this snazzy suit?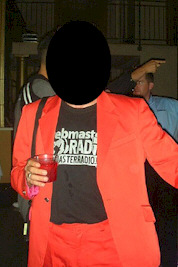 4. Who is often photographed holding their favorite drink?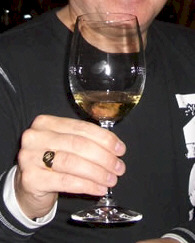 5. Who sold this super bad moustache on eBay?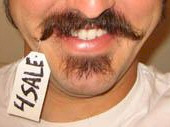 6. Who is choking Greg Boser (Webguerrilla)?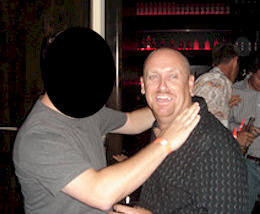 7. Who most always gives a thumbs up when photographed?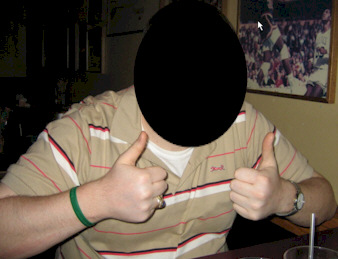 8. Who is this showing off their super techno watch?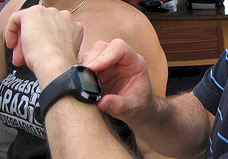 9. Who is this bald man in a sumo wrestling suit?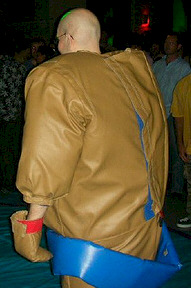 10. And finally, whose eyes are these?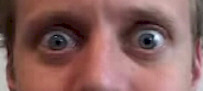 Again, feel free to make your best guess in the comments portion of this post as to who each of these photos represents. I will come back to this in a few days and post the answers.