Web Site Design
Supercharge Your Web Site With WordPress
WordPress Web Site Design & Development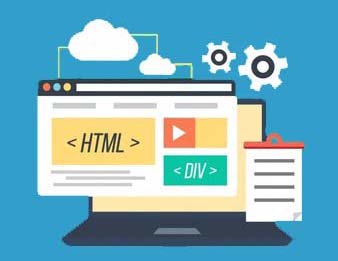 Do you have a web site that desperately needs updating? Is the look and feel of your site stuck in the 90's? Do you depend on a "webmaster" to update your site and wish you could make changes on your own? Is your web site to blame for a less than successful Internet marketing effort?
WordPress may be what you are looking for! Recent studies reveal that almost 40% of all web sites are powered by WordPress. SearchRank offers professional web site design and development, utilizing WordPress as the CMS (content management system). 
One of the main benefits of WordPress is that it is an "open-source" platform. This means that "you own" your web site, unlike web site building platforms like Wix, Squarespace and others which require ongoing payment to keep sites active.
Additionally, WordPress offers some of the best options of any platform to ensure your site is optimized for organic search visibility and overall site performance as well as secure from potential malware and hacking attacks.
What We Offer
Whether we are developing a brand-new site or refreshing an outdated one, we will work to incorporate your style and branding into a WordPress powered web site that best demonstrates who you are and what you have to offer.
All our WordPress powered web sites are optimized with on-page SEO best practices and are set up with security features to protect them from hackers, malware infections, and the like, as well as performance enhancements to improve overall site speed.
While much more can be said about web design and WordPress, we invite you to check out some of our most recent work below and then contact us for a free quote on your project.
Printer-Friendly Version [PDF]
I called SearchRank following an educational presentation by David Wallace to the Business Network of Anthem (BNA) and asked how they might assist me by decreasing the amount of money I spend on pay-per-click search engine advertising. Long story short, we reached an agreement to optimize my website. However, they exceeded my expectations by proposing a new template (website layout) and cleaning up my original creation (mom & pop) website to be more user-friendly and much more professional in appearance. By taking advantage of SearchRank, I will save several thousand dollars per year in pay-per-click advertising and I benefited from his suggestions of the new layout.
Need a New or Updated Web Site?
We welcome the opportunity to partner with you in your web site development project.
Contact us today for a free, no obligation quote.