Web Site Design
Supercharge Your Web Site With WordPress
WordPress Web Site Design & Development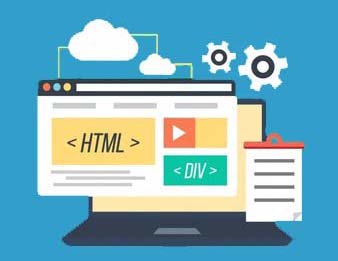 Do you have a web site that desperately needs updating? Is the look and feel of your site stuck in the 90's? Do you depend on a "webmaster" to update your site and wish you could make changes on your own? Is your web site to blame for a less than successful Internet marketing effort? WordPress may be your answer. SearchRank offers professional WordPress installation, theme design and can even help you develop your own WordPress plug-in.
WordPress is a free and open source blogging tool and a content management system (CMS) based on PHP programming language which uses a mySQL database. It has many features including a plug-in architecture and a template system. WordPress is used by over 14.7% of Alexa Internet's "top 1 million" websites and as of late 2011, manages 22% of all new websites. It is currently the most popular CMS in use on the Internet.
WordPress Installation & Optimization
WordPress has become the premier choice of bloggers everywhere when it comes to  blogging applications. It is also a great content management solution, allowing webmasters to full manage web site e-commerce, and blogging applications. The fact that it is open source as well as the abundance of design themes and feature plug-ins make it a sensible choice for any web site. In fact, WordPress is what we use for this site as well as many additional sites and blogs that we operate.
If you are ready to have a killer content management system and/or enter the blogosphere but are unsure how to actually install a WordPress blog, we can help. We have many years of experience in not only installing WordPress but designing templates around them, marketing them for both search and social media environments as well as making sure they are secure from hackers and spammers.
What We Offer
The first step is to create the necessary mySQL database that will power WordPress. This is followed by the installation of the actual WordPress files and then connecting the application to your database. Once the connection is made, we adjust WordPress settings for optimal performance and you are up and running.
We don't stop here but can adapt one of the thousands of free WordPress templates or even design a custom template, all so that your blog can have a unique and aesthetically pleasing user interface. We can even work to adapt your existing web site's design to your blog's design so that the two applications are seamless.
Once your custom WordPress application is up and running, we install some of the most popular plug-ins to insure an optimal blogging experience as well as keep the application safe from hackers.
Finally, we can integrate your blog's RSS feed into various social media accounts such as Twitter, Facebook, Friendfeed and others.
Custom WordPress Theme Design
Using WordPress to power your web site has several advantages. First of all, the open-source platform itself is free. Can't beat the price on that! Secondly, because the platform is database driven, it can provide for fast loading web pages. Not too mention the fact that just about anyone can manage a WordPress site once it is built. No need for extensive web design skills or fancy html editors.
Sounds great so far. So what would be a major disadvantage? An ugly out-of-the-box theme. Let's face facts, the default WordPress themes are pretty boring looking and even with the slightest customization, "looks like everybody's site."
What We Offer
SearchRank can either create a custom designed WordPress theme from scratch to your exact specifications or can fully customize an existing theme. Each theme will be up to current html standards, fully responsive and with CSS controlled design elements, making for a theme that is not only appealing, but fast loading, an all-increasing important element that search engines look at when ranking sites.
Take a look at some of our most recent theme designs below and then get in touch with us to see what we might be able to design for you. Keep in mind that in addition to WordPress theme design, we also we offer full WordPress installation and development services as well as WordPress Plug-in development.
This is where custom theme design plays an important role in the success of a WordPress driven web site. A professionally designed theme will not allow your web site to have the look and feel you desire, it can help your site stand out from your competitors.
I called SearchRank following an educational presentation by David Wallace to the Business Network of Anthem (BNA) and asked how they might assist me by decreasing the amount of money I spend on pay-per-click search engine advertising. Long story short, we reached an agreement to optimize my website. However, they exceeded my expectations by proposing a new template (website layout) and cleaning up my original creation (mom & pop) website to be more user-friendly and much more professional in appearance. By taking advantage of SearchRank, I will save several thousand dollars per year in pay-per-click advertising and I benefited from his suggestions of the new layout.
Need a New or Updated Web Site?
We welcome the opportunity to partner with you in your web site development project.
Contact us today for a free, no obligation quote.